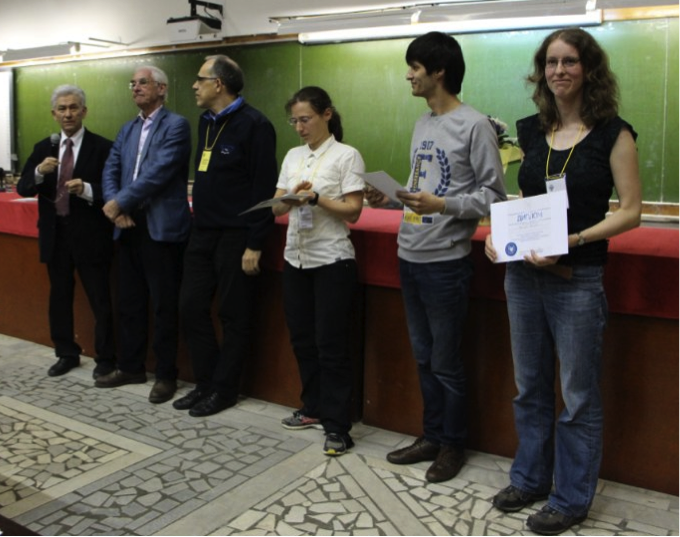 http://kpfu.ru/science/konferencii/magnitnyj-rezonans-ot-fundamentalnyh-issledovanij/fotogalereya
Nikolai and Kerstin took part in the international symposium "Magnetic Resonance: from fundamental research to practical applications" in Kazan, 21-23 Apr 2016.
Kerstin presented a poster entitled "Local and global dynamics of disordered proteins via the combination of temperature-dependent NMR spin relaxation measurements and MD simulations: a case study of H4 histone tail". For the poster presentation she was awarded with one of the poster prizes.
Nikolai presented talk "Dynamics in protein crystals: insights from MD simulations complement new ssNMR and x-ray data".
Tags: Kaempf, Kazan, Skrynnikov