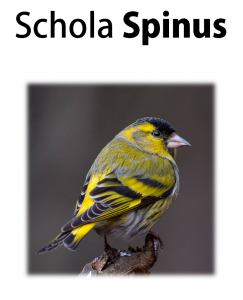 Sergey Izmailov, Sevastyan Rabdano, Nikolai Skrynnikov, Boris Kharkov and Vladislav Salikov took part in the 15th international school-conference "Magnetic Resonance and Its Applications, Spinus" held on April 1-6, 2018.
Sergey Izmailov presented the report "EPR spectra simulation from MD data using Redfield theory and direct propagation method".
Sevastyan Rabdano presented the report "Dynamic modes in spin-labeled protein revealed by MD simulations: experimental and computed EPR spectra".
Nikolai Skrynnikov presented the lecture "Many faces of disulfide bond".
Boris Kharkov presented the report "Skin-Effect Compensated Optimal Control Pulses for Excitation in a Conductive Medium".
Vladislav Salikov presented the poster "Optimization of bacterial expression of MdmX N-terminal domain for NMR studies".
Tags: Izmailov, Kharkov, Rabdano, Salikov, Skrynnikov